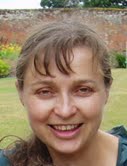 Cybher is a conference for women who blog.  It's become a tradition that those attending post a 'meet and greet' feature on their blogs to introduce themselves.  Here's mine:
Name: Erica
Blog:92three30
Twitter ID : @ericahughes and @92three30
Height : 5'6″
Hair : Long, brown and usually in a pony tail
Five things you should know about me…
1. I won my ticket through a competition on Sian's Mummy Tips blog.
2.  I've had my own blog just over a year.
3. I live with my 5 year old son , husband, 2 pampered pussy cats and some tropical fish.
4. Many years ago I did a parachute jump.
5. I'm looking forward to meeting lots of bloggers, especially those who write the blogs I read.