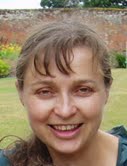 Erica Price runs 92three30 and writes about topics that interest or concern parents of school age children.  This includes all elements of family life and not just their education.  I provide a mix of articles based on personal experience, journalistic research and product/services reviews.  I'm PR friendly.
The name of 92three30 was chosen as it reflects the most common times of the school day:9-3.30.
I have a son in Year 1 and enjoy being a mum of a primary school age boy.  I also run A Little Luxury For Me and am a regular writer for The Green Familia and 4 other blogs.  If you would like me to quote for freelance copywriting or to create a blog for you.  Please contact me at admin@92three30.com.